Ensure you have the financial security to face an uncertain future. We offer a broad range of savings products at competitive rates with no hidden fees or monthly charges to help you reach your financial goals. Simply visit our office, and a member of our team will help you open a savings account that best accommodates your needs.
Our savings services include:
FIXED DEPOSITS
We offer Fixed Deposits at attractive interest rates.
Minimum deposit EC$2,000
12 Months   2.75% per annum
24 Months   3% per annum
36 Months   3.25% per annum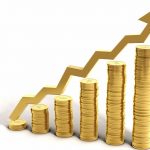 REGULAR SAVINGS
Minimum opening balance of EC$20
Competitive interest rate of 2.5% per annum paid quarterly
No monthly charges
Free Deposits and Withdrawals
No Permanent Shares required
SUPER SAVERS
Monthly subscription Account of minimum EC$20
Attractive interest rate of 3% per annum credited semi-annually
No fines applicable
SMART SAVERS
It's never too early to begin saving!
For children between the ages of 0 & 18 years
Interest rate of 4% per annum paid quarterly
At age 18, account will be converted to Regular Savings Account.
No previous SVBLA membership required on application
MERRY MONEY
Give yourself a gift for December!
Deposit cash, $10.00 or more
Save until November
Get your cash for December
Get 3.5% interest p.a. paid quarterly
REQUIREMENTS FOR
OPENING AN ACCOUNT
The following are the requirements for opening Regular Savings and Super Saver Accounts:
Two Pieces of ID (Passport, National ID or Driver's License)
Proof of Address (Utility bill)
Proof of Income (Pay slip or Job Letter)
The following are required for opening a Smart Saver Account:
A copy of the child's birth certificate and/or valid passport
Parent/Legal Guardian's name must be on the account.
PERMANENT SHARES
Full Membership 100 shares ($1,000) to be eligible for a mortgage loan
Associate members 25 to 100 shares ($250 to $1,000)
Members are entitled to Dividends
Vote at Annual General Meetings
Apply for Secondary School Scholarships(full membership is required)
Access to all products